Why should you waste your time in looking for flooring, wall tiles, doors and windows, carpeting, furnishings and other materials?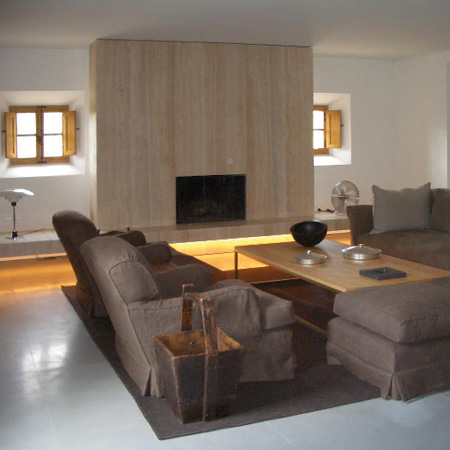 You can ask MEDIOLANUM ITALIA for all the above. In this respect, we can provide previous analysis about feasibility and the subsequent relating project by supporting the customer during all the process and also managing its technical, administrative and legal aspects. It is not unusual for Mediolanum Italia to select directly the materials and the finishings but always taking into proper consideration the customer' s taste.
At the same time we can offer very peculiar services such as Digital Photo Nesting and Dry-Lay for those who love to choose personally any single detail. In this case, the client will be offered a preview about the position of every single tile in the future laying. In this way the clients will get the assurance that the final result will be completely satisfactory. One of our skilled technical supervisors will always be present on site while the project is being realized. It should also be underlined that removable and portioning walls as well as plumbing and electrical systems and all that will be necessary for the project completion can also be supplied.
The following are all the services that MEDIOLANUM ITALIA can perform:
Marble – Stone – Onyx – Quartzite – Granite
Searching for specific materials – personalized – according to the customer's needs.
Technical project designed by skilled staff.
Possibility to inspect marble/onyx/granite directly at the quarry.
Digital Photo Nesting : a digital photo of every single tile is taken and a single number is assigned so that a "real" simulation of the final result after the laying  will be possible.  In this case the customer can choose the most suitable pattern for the project as for the laying : "open book" – "staggered".
Dry-Lay in our warehouse of the chosen materials where it is possible for the customer to check personally any single tile and to modify their position, if necessary.
Laying performed by skilled workers.
Floor smoothing, if required, while the laying is being performed.
Floor and covering treatment with water-resistant products.
Accurate and continuous supervision on site during the completion of the project by our skilled technician.
Parquet
Wide range of samples will be showed to the customer.  It will be possible to choose the most suitable one among  many different nuances and finishing.